Angelique » Get Fit With Angelique
Unable to play the trailer? Try one of these:
MP4 480X360
A girl needs to train and work-out to keep her figure trim and sexy. Angelique believe in this philosophy too. Check her out as she cycles, punches the speed bag and does calisthenics, all photographed from the tit-man's point-of-view! Don't take your eyes off those bouncing super boobs!
November 27th, 2011
04:11 mins
Rating
Download Options
Full Scene Download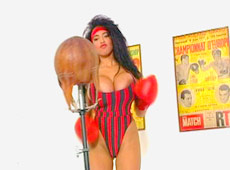 Five-minute Clips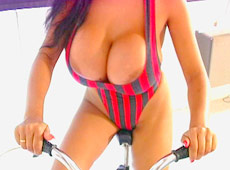 More Angelique Videos